Norway is considered the "Atlantic Salmon Paradise" scene of large catches and brave specimens of Salmon that go up its wild waters.
STRYN RIVER
Travel to fish on the River Stryn like the old British "gentlemen" catching huge salmon in this rough and fast riverbed. One of the most prestigious rivers in Norway.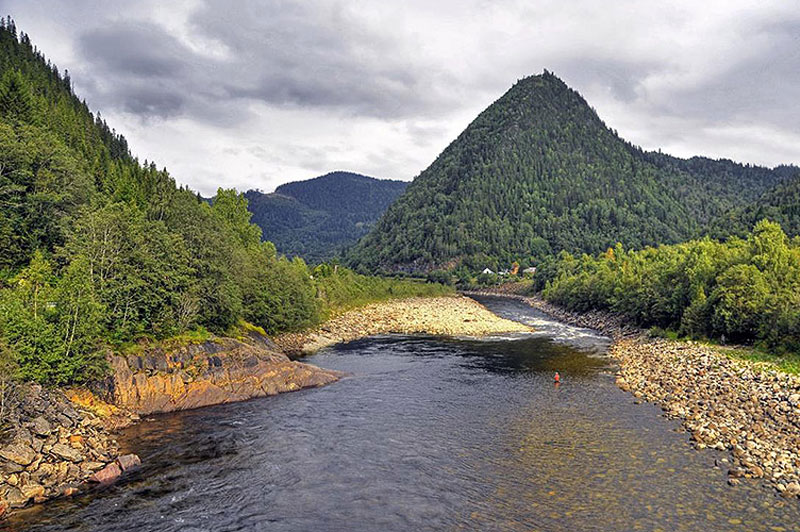 GAULA RIVER
Fishing in the best stretches of the Gaula River in Norway is one of the most rewarding experiences being one of the most legendary and productive rivers of Atlantic Salmon in the world.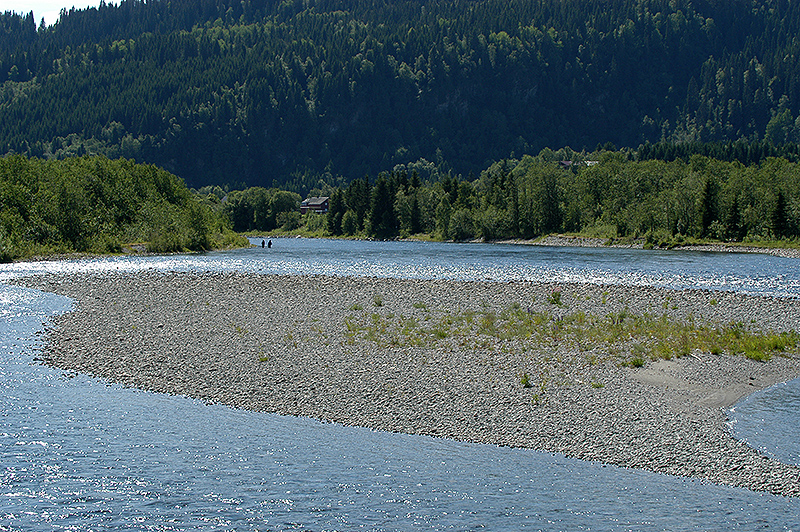 ORKLA RIVER
The Orkla River gives you the opportunity to catch large specimens of Atlantic Salmon in the most profitable wells of one of the salmon fishing rivers in Europe.
ORKLAGLAARD RIVER
Enjoying fishing in the excellent and exclusive OrklaGlaard is the perfect opportunity to catch salmon weighing more than 12 kilos
NORWAY IS ONE OF THE MOST EXQUISITE FISHING AREAS IN EUROPE
Norway boasts elite saltwater fishing, an unrivaled freshwater bite, and a fishing culture spanning over a thousand years. Combine that with its incredibly rugged landscape and you'll see why fishing in Norway should be at the top of any angler's adventure diary bucket list.
Norway is one of the best fishing destinations in Europe offering some of the world's unique fishing experiences. From the spectacular Lofoten Islands in the north, the rugged fjords in the south, to the abundant streams and lakes in the interior, Norway has a fish for every type of angler.
Not only that, the country is dotted with charming towns steeped in rich fishing traditions and culture. Needless to say, fishing in Norway is a treat you won't want to miss out on.
NORWAY HAS A LOT TO OFFER THE FISHERMAN
The Norwegian country has the longest coastline in Europe. Stretching for more than 56,000 kilometres, Norway's coastline meets the North, Norwegian and Barents Seas. Rugged and beautiful, the coastline is dotted with hundreds of narrow inlets called fjords. Norway's fjords are teeming with fish, and thanks to the country's well-developed infrastructure, you can reach most of them relatively easily.
In addition, the tail of the powerful Gulf Stream runs along the entire western coast of the country. This means that Norway has significantly warmer seas compared to other countries at the same latitude.
The warm waters create nutrients which, in turn, attract a host of exciting game fish to the area. Because of this, the Norwegian seas are excellent for fishing Atlantic cod, haddock, halibut and mackerel.
Inland, Norway is crisscrossed by thousands of pristine lakes, rivers and streams, all of which are as good for fishing as the seas.
These waters are prime properties for wild salmon, arctic char, and trout. A magical enclave for a battle fisherman.