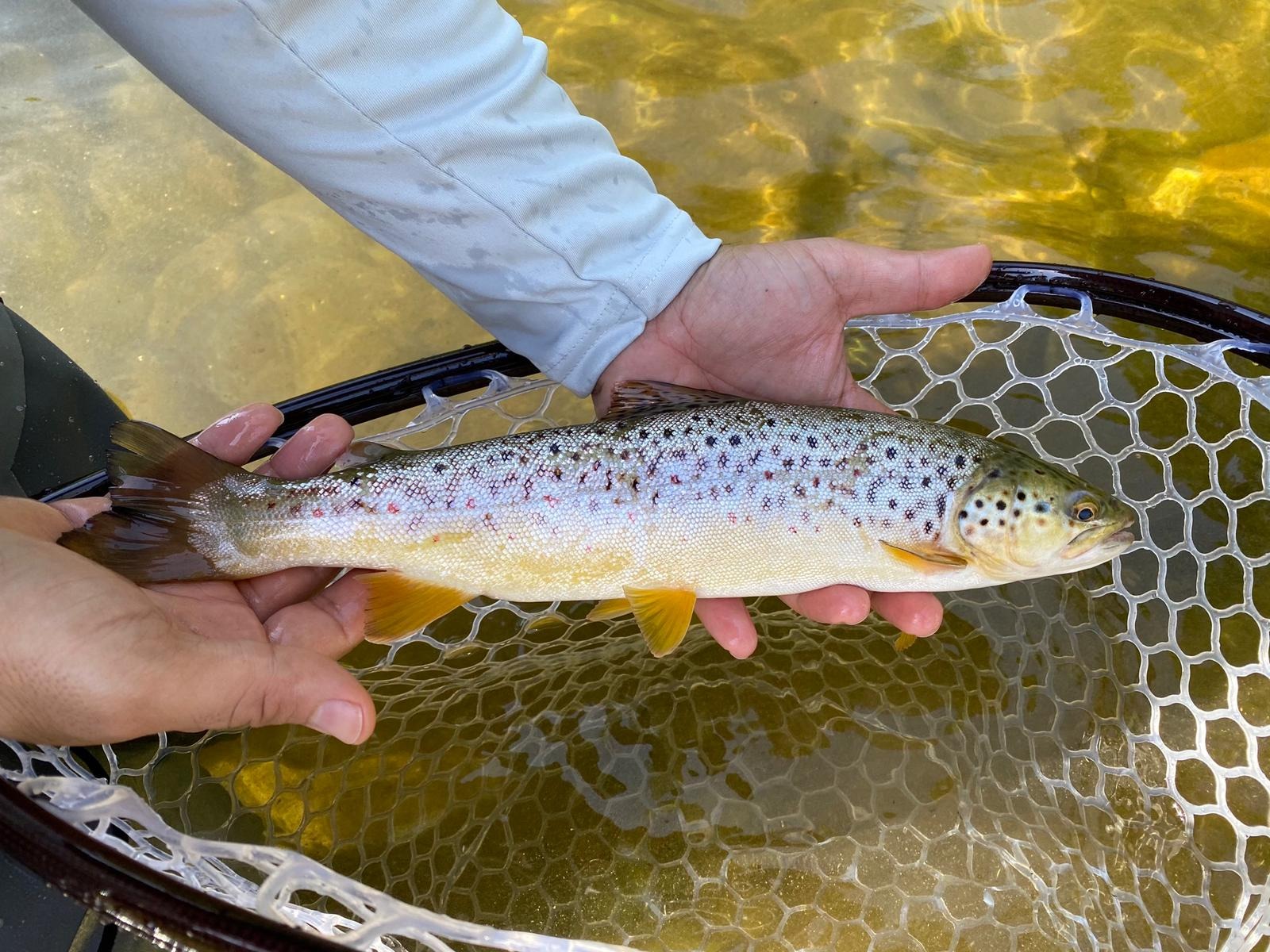 Taking advantage of the fact that I had a guided fishing trip with a German client from our fishing shop in Barcelona, ​​the river had good fishing conditions and Mr. Carsten wanted to expand his knowledge of different techniques. We spent a good part of the day fishing with drowned flies with considerable success.
Fishing for trout with drowned flies is the oldest of all fly fishing modalities, but on many occasions it goes unnoticed and other modalities take away its prominence, but I think this is partly due to the same ignorance that there is regarding fishing with drowned flies and heavy fishing line.
A good trout rod can be used both one-handed and two-handed, floating or sunken lines and is a fishing that is effective both when the fish are active on the surface and when they only eat nymphs, in short, a very versatile technique.
The most remarkable thing about fishing with drowned flies is that it is a very plastic fishing, where casting with the fly rod is of great importance and the bites are spectacular. If you try it, repeat!
"Fly fishing close to Barcelona was a great experience. I was absolutely new to fly fishing and therefore more than happy to catch various brown trouts and rainbow trouts throughout the day. With the help of the guide I quickly enjoyed casting the fly rod and learning how to present the flies at the right spots along the river."

Mr.Carsten from Germany
Would you like to learn to drowned fly fishing or improve on any other fly fishing technique?
Observations:
* Minimum age 10 years.
* Possibility of individual or group outings
* Picnic lunch included.
* It is recommended to wear a hat and sunscreen in summer.
* Includes fishing permit and insurance.
Reservations and contact:
(+34) 93 207 69 22
Fly Shop Salmon 2000
Petritxol Street nº 12 Spain - Barcelona
You can also contact us through the contact form on our website here.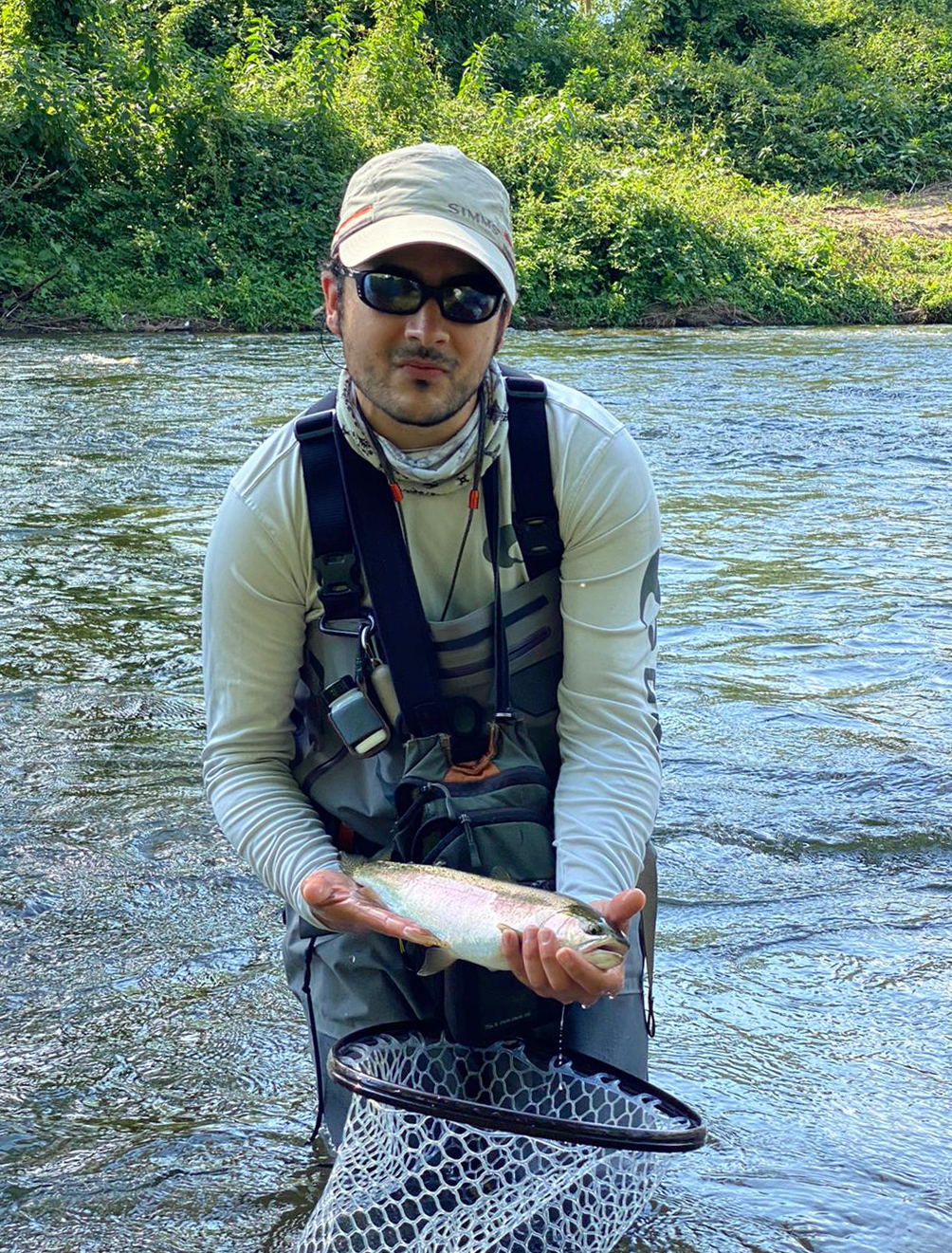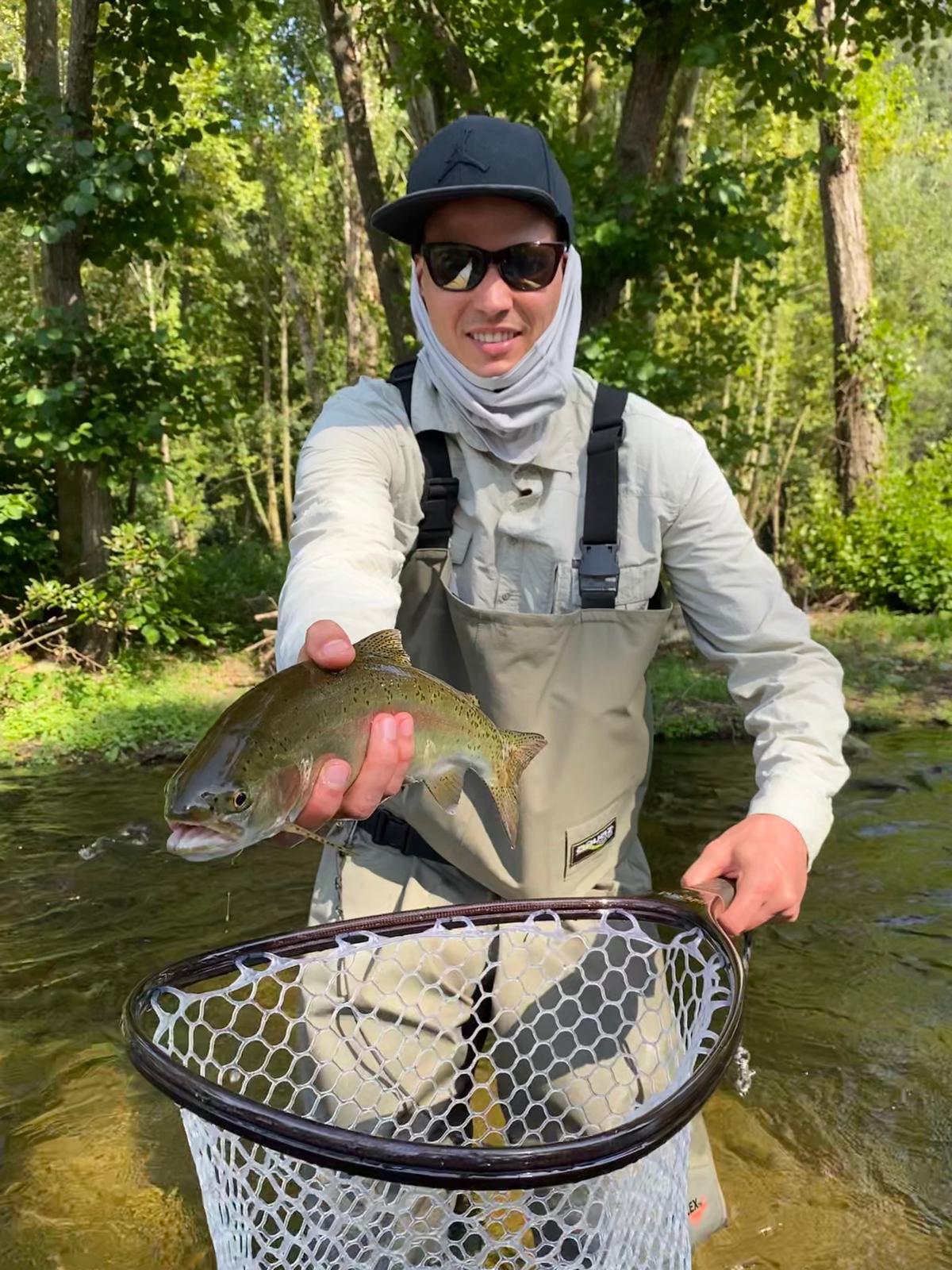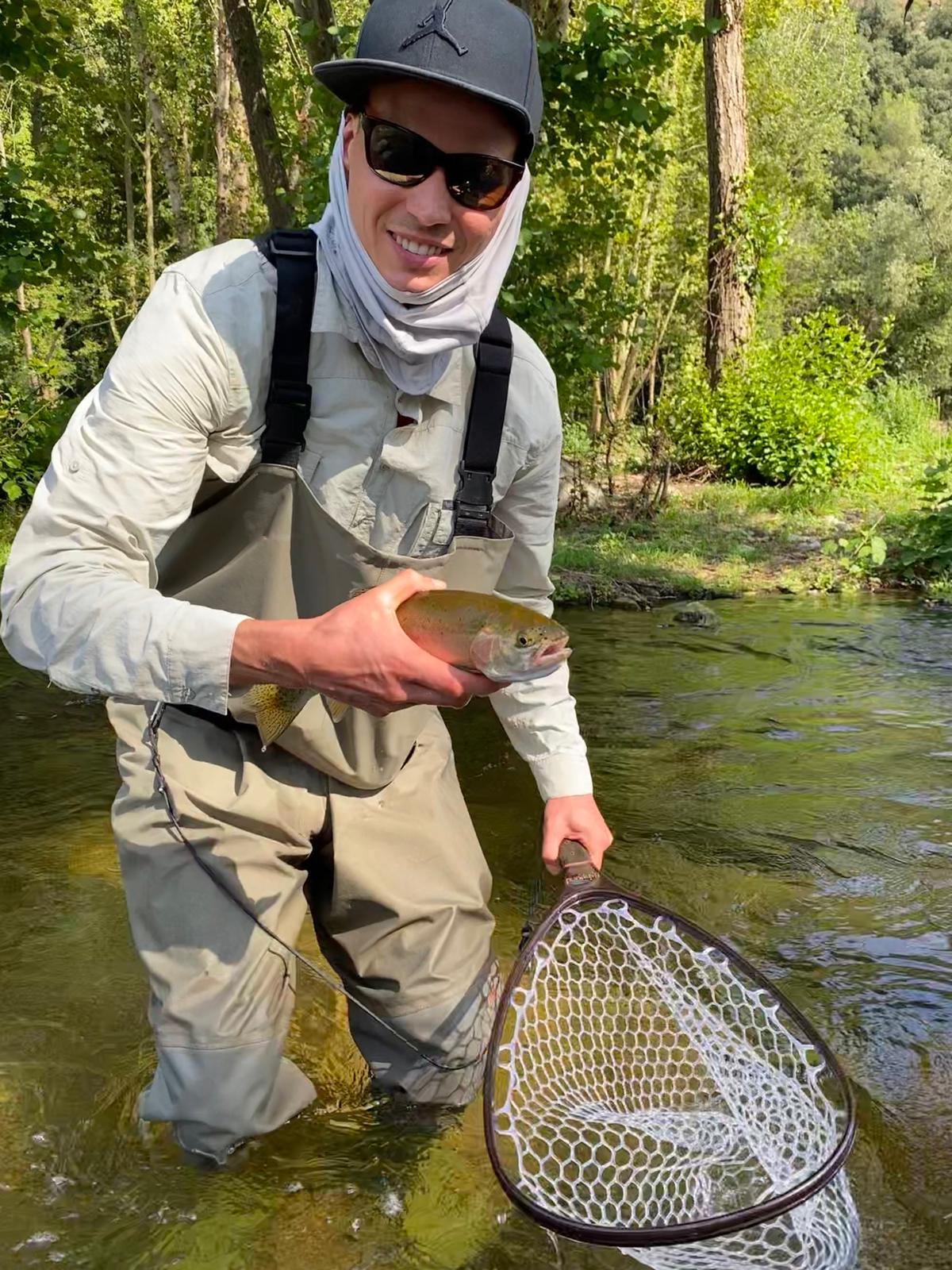 Comments (0)
No comments at this moment